What Is Australia Day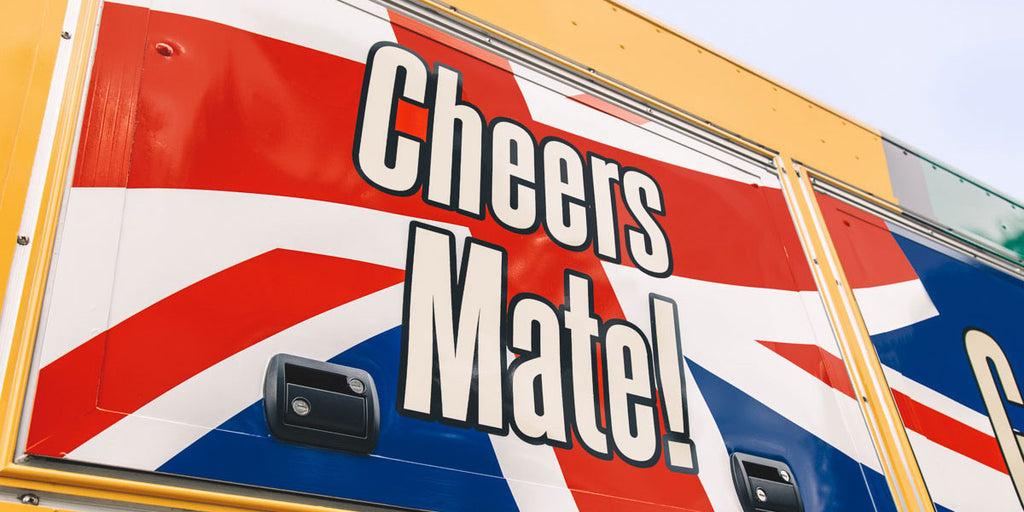 If you are Australian, you probably know about and celebrate Australia Day. If you are unfamiliar with Australia Day, let me give you the run-down of what this national holiday is. 
Australia Day commemorates the day that the first permanent European settlement was established in Australia. Each year Australians celebrate this day on January 26th. 
On January 26th, 1788 a sailor named Arthur Phillip sailed into Sydney Cove. He had a crew of 1000 men, many of them convicts on board 11 ships that were searching for a place to set up an agricultural work camp. Upon arrival, they waved the British flag claiming hold to the newly found land. They celebrated their emancipation upon their arrival. They saw this land as their new beginning. They claimed it as their own and created a British settlement.
Their first years were brutal, claiming the lives of many due to their lack of knowledge of the land. The climate was different, the soil was different, and they had a tough time creating a life of easy existence.
They lost many and governed in a way that they saw fit, which included hanging those who they thought committed a deserving act. After years of trial and error, the colonies became more successful and soon the land was becoming successful.
After 30 years of living in their new home, their landing date, January 26th, became an official holiday. Those who were integrated into the community used this day as a way to celebrate their accomplishments. Eventually, this day became a National Holiday.
Throughout the years' many names have been given for this particular day, such as Foundation Day, First Landing Day, or Invasion Day.
Now each year on January 26th Australians celebrate their diverse culture by enjoying this day with festivities and ceremonies. They remember the day in 1788 as the beginning of their independence.
The day is to share the good and bad of what the Australian people had to face. While not everyone agrees on the specifics, what is known is that the day has a vast history. 
The Negative Side Of Australia Day
Some of the population of Australia, known as the aboriginals and the Torres Strait Islander people do not celebrate this day. They see this day as an invasion. They often wonder how you can claim land that already had a vast population?
Those who were on the island of Australia before the first British settlement were faced with hardship upon their arrival. Many aboriginals were murdered, kidnapped, and abused. That is why they see this day as Invasion Day, rather than a reason to celebrate.
This day each year they mourn the loss and hardships of their ancestors and those who came before them. These hardships were a direct cause of the first British settlers.
The devastation of colonialism makes this day controversial. But with all controversy comes the side of love and acceptance, and change. The people of today's world must come together to celebrate the nation as a whole. You can't undo the past, but you can create a new future. 
Using what you know of past events can only make a better tomorrow. Coming together as one and having respect for each other can help eliminate the ill-nature toward this day by the original people. 
Each year people try to diminish Australia Day, protesting and calling for its removal. But if this day is known in history as a changing monumental day, it should not be changed, but rather embraced for what it is. 
Not all days in history had storybook timelines, but they all can be celebrated for the good that they created. Sometimes with a positive outlook and a few changes, you can see a historically negative event in a whole new light. 
The sacrifice that the original Australians made, to pave the way for the new line of heirs should be celebrated and not hated. The past isn't perfect, but the future can be looked at in a way that can be.
Looking at Australia Day as a celebration of unity, diversity, and newly found freedom can help you see the importance of this day. Celebrating the day in a way that agrees with your spirit can help you overcome the negative stereotypes this day may bring.
Not all things from the past have to carry a negative connotation and, since the past can't be changed, Australia Day should be celebrated. 
Those Who Celebrate Australia Day
The people who see Australia Day as a day to celebrate often use the day as a way to relax and enjoy their friends and families. Some go to the beach, while others watch fireworks, and almost everyone partakes in some type of elaborate meal.
Celebrating almost always involves cooking and eating and sharing a meal with your loved ones. Food brings people together. There is no better way to start a new friendship than to introduce them to a family recipe or meal.
Australian Celebration Meals
While many people don't agree on whether January 26th should be celebrated, the people who do celebrate can agree that authentic Australian foods should be incorporated into the day. Australia has many cultural foods that are eaten on this day including Australian meat pies and Australian sausage rolls.
Australian meat pies are hand-sized pies that contain a variety of fillings wrapped in a buttery pastry dough and cooked until flaky and crisp. They are well known around the country, whether you celebrate Australia Day or not. These foods are a staple to Australian culture and are loved by many.
The Australian sausage roll is similar to a meat pie but it has an oblong shape and is filled with sausage. This hearty snack is great for celebrating Australia Day because it can be eaten anywhere that there is a party going on.
If you would like to order your Australian meat pies or Australian sausage rolls, contact G'Day Gourmet. You can order online and have them shipped to you.